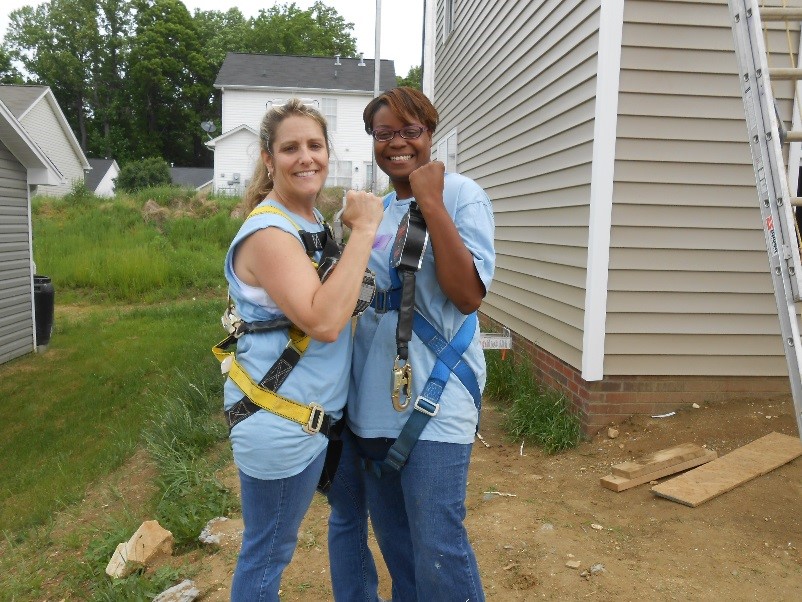 Habitat Greensboro
Women Build
2019
Blueprint
for Success
Goal:                                      Build a Habitat House Funded and Built by Women!
Financial Goal:                  $75,000
We welcome the following teams to Women Build 2019!  If you're interested in forming a team to fundraise or to build or provide hospitality to build teams, please contact Marian Ragsdale at 336-232-0132.  We'd love to add your team to our list to inspire others!
Team Hanlin
Team Trudy
Women of Alamance Presbyterian
Ward Black Law
Women's Professional Forum
Erickson Advisors
AKA – Sigma Kappa Omega Chapter
Nail It With Nor
Greensboro Builder's Association
Women of West Market Street United Methodist Church
Greensboro Chapter of the Links, Inc.
Delta Sigma Theta Sorority
Craft Construction Crew
Reading Between the Wines
Spidell Family Law
American Muslim Community
Voices of Women
How To Get Involved?
Funding
Make an individual gift.  Click here to GIVE NOW!
Form a team, set a goal, and Habitat will assist you in creating a webpage to share your goal on social media and track your progress.  Contact Kelley Elmore at 336-232-0131 for more info.
Volunteer to Build
Volunteer as an individual or with your team.  Tasks range from framing, siding, painting,  flooring, and landscaping, and you'll work alongside Habitat's construction staff and our homeowners.  No experience required!  Build teams range from 6-15 people depending on the task.
Provide Hospitality for Build Teams
  If you're not into swinging a hammer, you or your team can provide breakfast or lunch for a build team.
Timeline
March – April:     Schedule Volunteer Build dates and Hospitality Host lunch dates
April 15th:           Committed Funds Due
May 4th:              10:00 -11:00 a.m., House Kickoff at 1401 Asher Downs Drive, Greensboro 27401.  All are welcome to attend and help raise walls.
September:        House Dedication